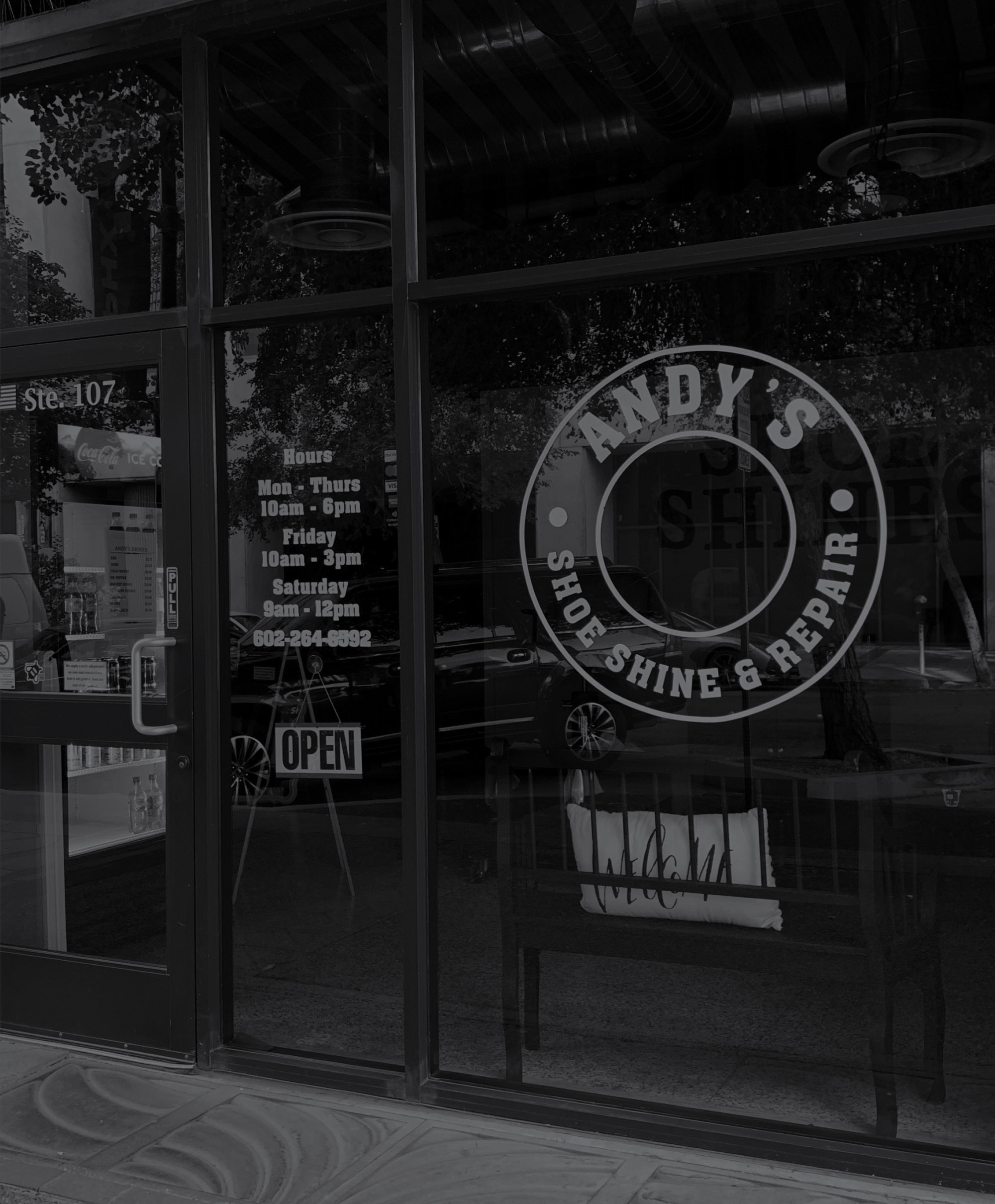 You know you're looking fine, when your shoes are shined. -Andy's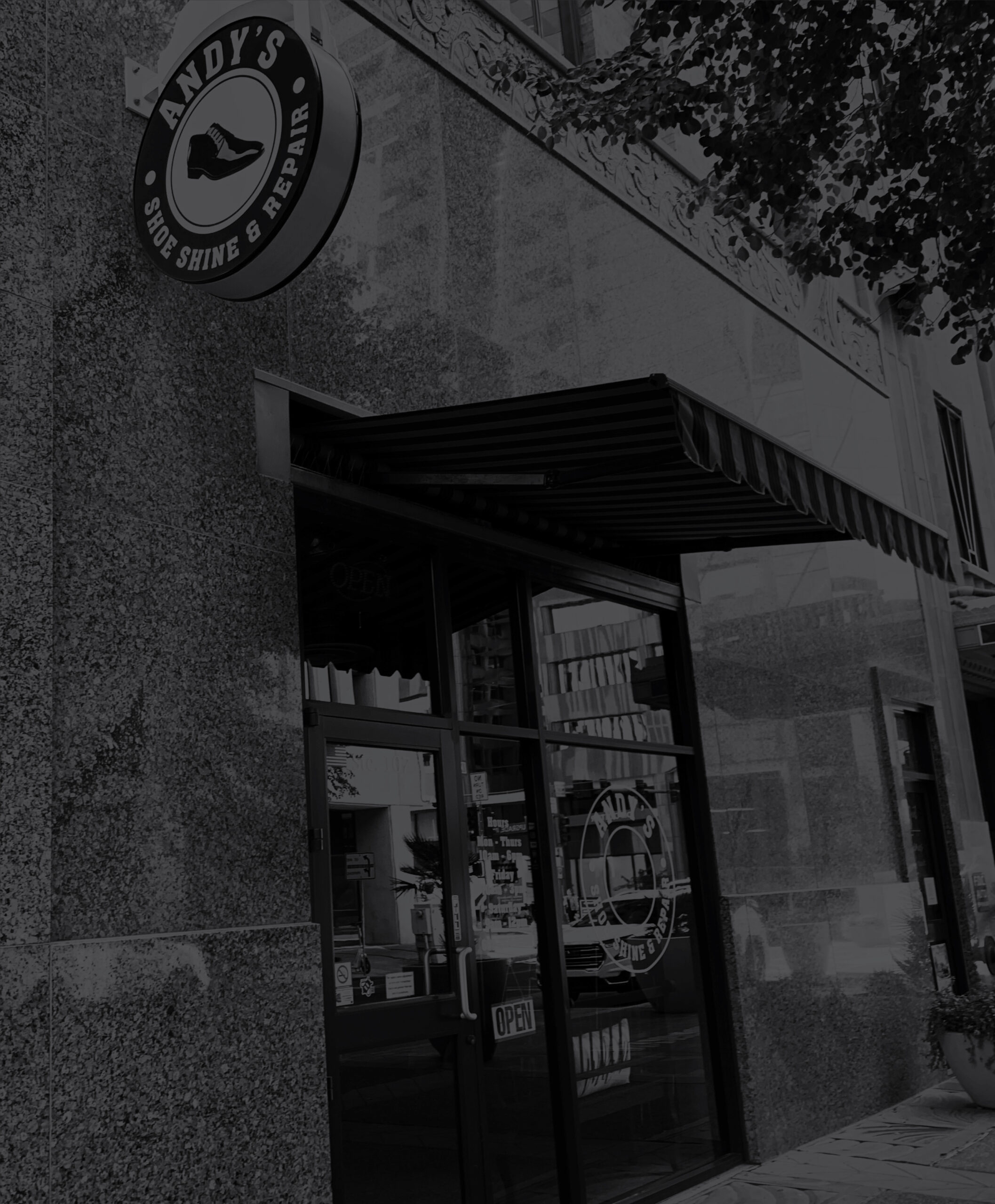 WELCOME TO ANDY'S SHOE SHINE & REPAIR!
All major credit/debit cards accepted. Plus, Apple Pay & Android payments.
WE RESTORE MEN'S & WOMEN'S SHOES & ACCESSORIES
Visit us today in Downtown Phoenix:
114 W. Adams Street, Suite C107, Phoenix Arizona
Why use Andy's Shoe Shine & Repair?
• Quick turnaround times
• Onsite repair & shines
• High quality repairs on a wide variety of shoes and accessories
• Serving the Phoenix metropolitan area for over two decades!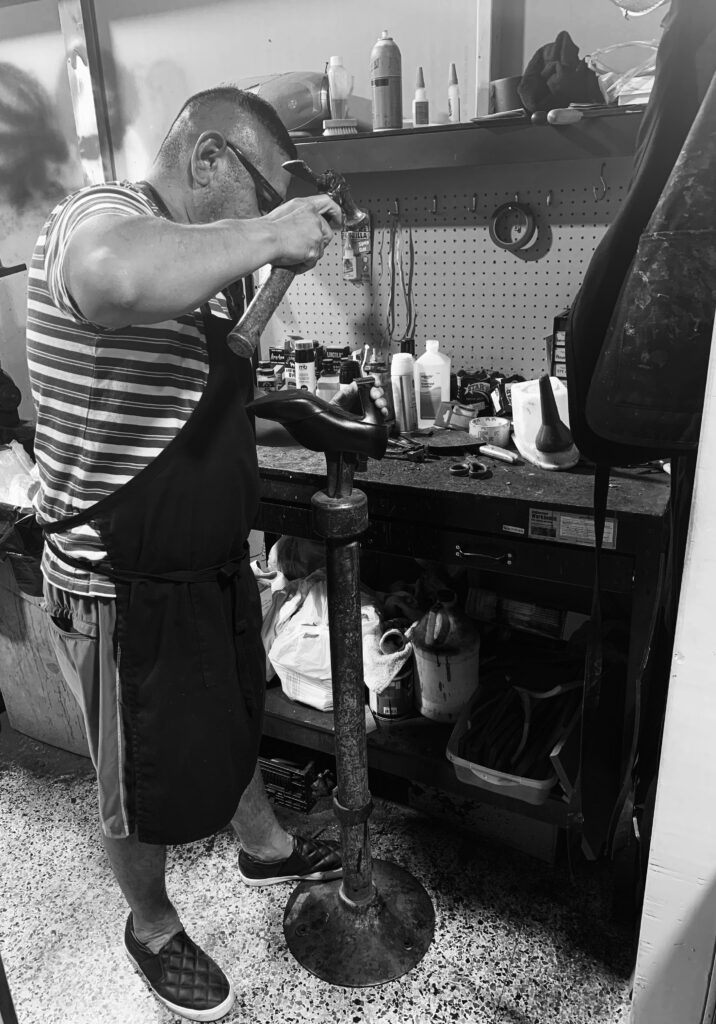 – Heels
– Plates
– Elastic
– Velcro
– Shank
– Toe Tips
– Half Soles
– Full Soles
– Heel Wraps
– Cutdown Heels
– Orthopedic Lift
– Dyes
– Zipper
– Clean Shoes
– Waterproof
– Shines Shoes
– Shoe Stretch
– Purse Handles
– Shampoo Shoes
– Recondition Leather Items
– Reglue Shoes
– Insoles
– Stitch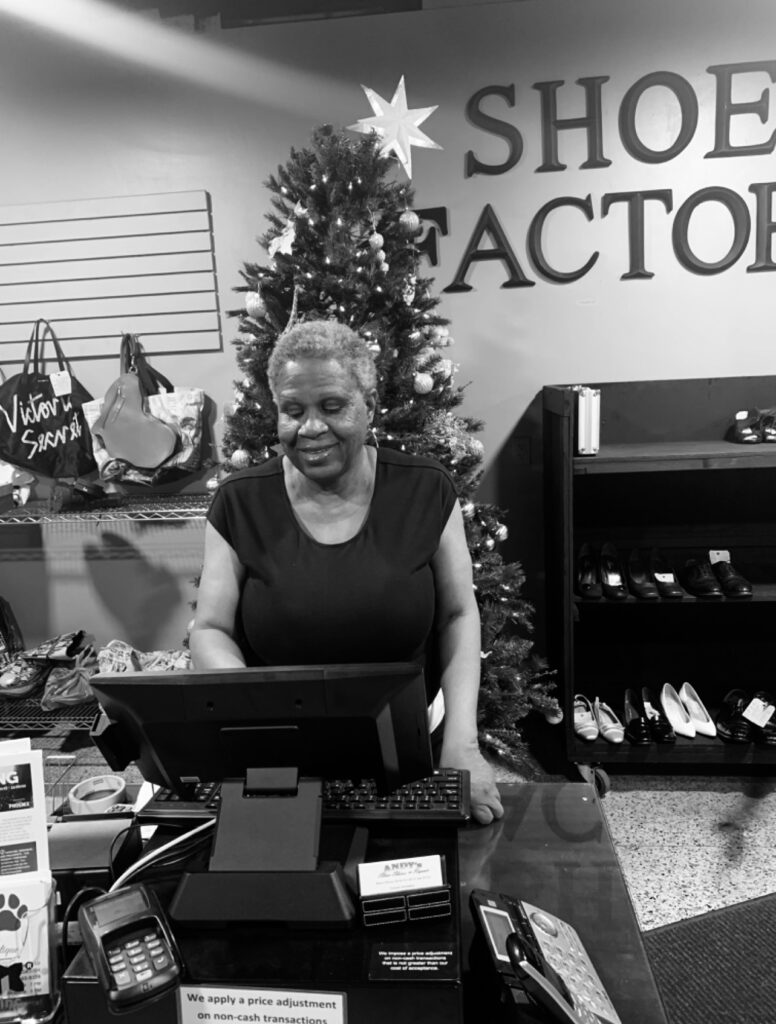 Our in-store shoe shine Parlor is open during regular business hours.

Walk-in and experience a shoe shine with a colleague at the same time.
Parties celebrating special occasions may schedule an appointment for in-store Parlor shines.
*Ask about pick-up and drop-off shoe care services for groups in Downtown Phoenix.
Don't get rid of your favorite old, worn out shoes & accessories - bring them to Andy's and we'll turn back the time!
Hire Andy's Mobile Shoe Shine Chairs Complete with a Shiner and Supplies for Your Events!
Call (602) 264-6592 for Pricing & Availability.
Ask about our deals. Buy package deals on shoe shines or heel repairs to save!
Ready to look brand new? Visit Andy's today.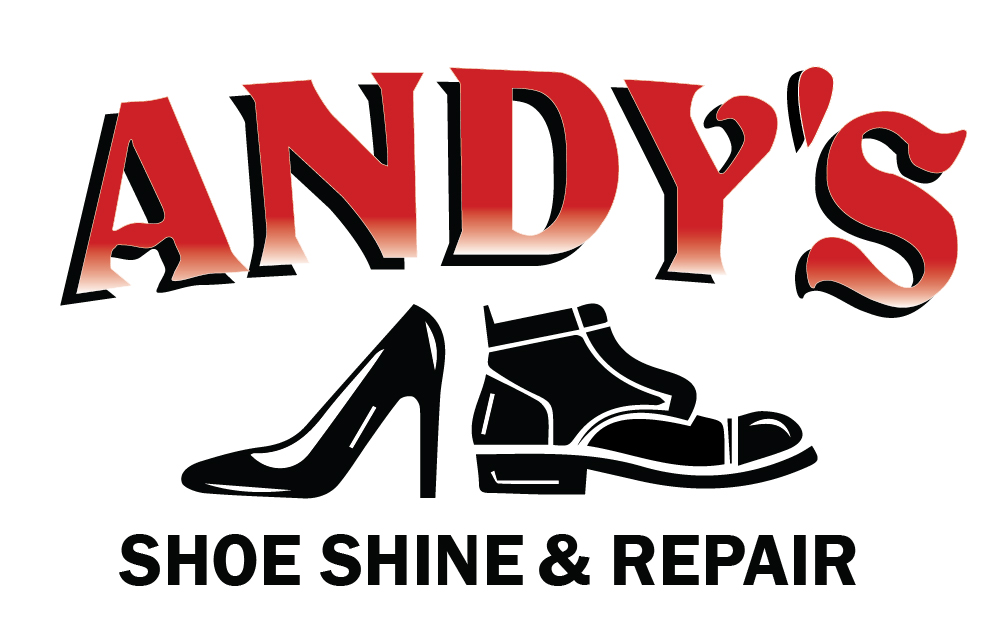 114 W Adams St. Suite C107, Phoenix, AZ 85003
(602) 264-6592
Mon: 10am – 6pm
Tues: 10am – 6pm
Wed: 10am – 6pm
Thurs: 10am – 6pm
Fri: 10am – 3pm 
Sat: 9am – 12pm
"If they look beat on your feet, we'll make them look neat." – Andy's